Misty Morn's Silent Echo







ILR# Pending

Call Name: Echo

Sex: Female

Phenotype: Silky

Born: July 19, 2022 at 10:20 a.m.

Sire: WF Thunderbold Unleashed

Dam: MDL-AB Zara



Nice surprise this morning at 10:20. This photo was taken approximately 15 to 20 minutes after her arrival. Up and trying to nurse within minutes. This is Thunder's first cria on the ground. A grand note on which to begin his breeding career. Sire's heritage includes Chilean Canoso, WCR Temuco Triumph, HCLA Bolivian Easy Money, Bolivian Jumbalaya. Dam: Peruvian Silverado Sir, Condor De Temuco, Peruvian Vice, White Heat.​ Below: More photos of Echo. Following: Left, Thunder - Right: Zara
Misty Morn's Crystal Reflection

ILR# Pending

Call Name: Crystal

Sex: Female

Phenotype: Suri/Silky

Born: July 26, 2022 at 7:30 a.m.

Sire: Northwest Titan

Dam: Silver's Finale
This little lady was born July 26, 2022 at 7:30 a.m. Very energetic and absolute sweetness. Her Sire unfortunately passed away last winter and this is his parting gift to us. Sire: Northwest Titan (RIP).Dam: Silver's Finale. On her Sire's side some greats such as Chileno Siricache, White Heat, SSRMT Leonardo, Peruvian Silverado Sir, LL Baraka. Dam's Side - Senior Rambo, STL Lord Chancellor. Below: More photos of Crystal. Following: Left: Titan. Right: Finale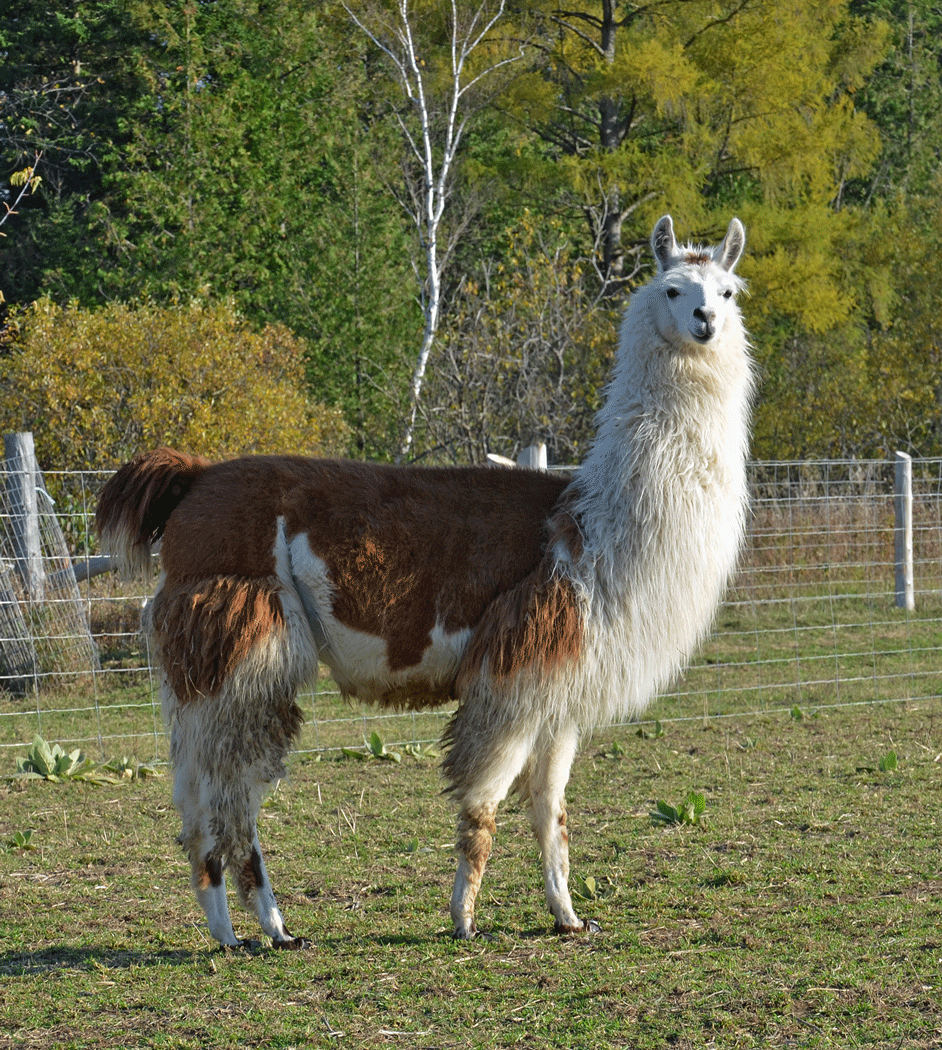 Misty Morn's Flight Commander




ILR# Pending

Call Name: Flight

Sex: Male

Phenotype: Silky

Born: July 30, 2022 at 8:00 a.m.

Sire: Misty Morn's Tawny Rogue


Dam: Montana's Sunfire
This photo of our little man was taken minutes after birth. Still wet and up to nurse. His Sire is Tawny Rogue who goes back to Papa Noel, Lux, Peruvian Silverado Sir, and RAR Chilean Sizzlin Sam. On his Dam's side, Peruvian Keno, Hot Satin Delight, Bolivian Radical, Nobility. He is a shy fella and stays very close to Mom. Sire's photos (2 left), Dam's photos (2 right).
​Misty Morn's Black Obsidian




​ILR# Pending

Call Name: Sydney

Sex: Female

Date of Birth: August 27, 2020, 3:00 p.m.

Sire: Misty Morn's Tawny Roque

Dam: Kornerstone's Alejandra ABSR

​

A lovely little lady with ever so black shinny fibre. No doubt some influence from her Great Grandsire. Although fairly small at birth we anticipate that she will catch up to her pen mates quickly. Across and below photos of her at 2 hours old. Heritage: Sire: Lux's Copper Cat, Lux, Papa Noel, White Heat, Top Flight. Dam: Argentine Kobra, Argentine Chiquita, Maderian Baron,High Places Alejandria. Following: (left two) her Sire. Right (two) her Dam.
/