Crias 2017
Slideshow - As They Grow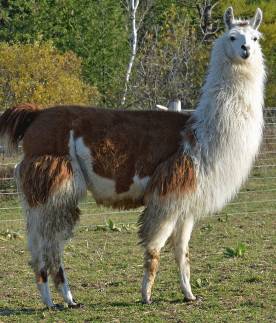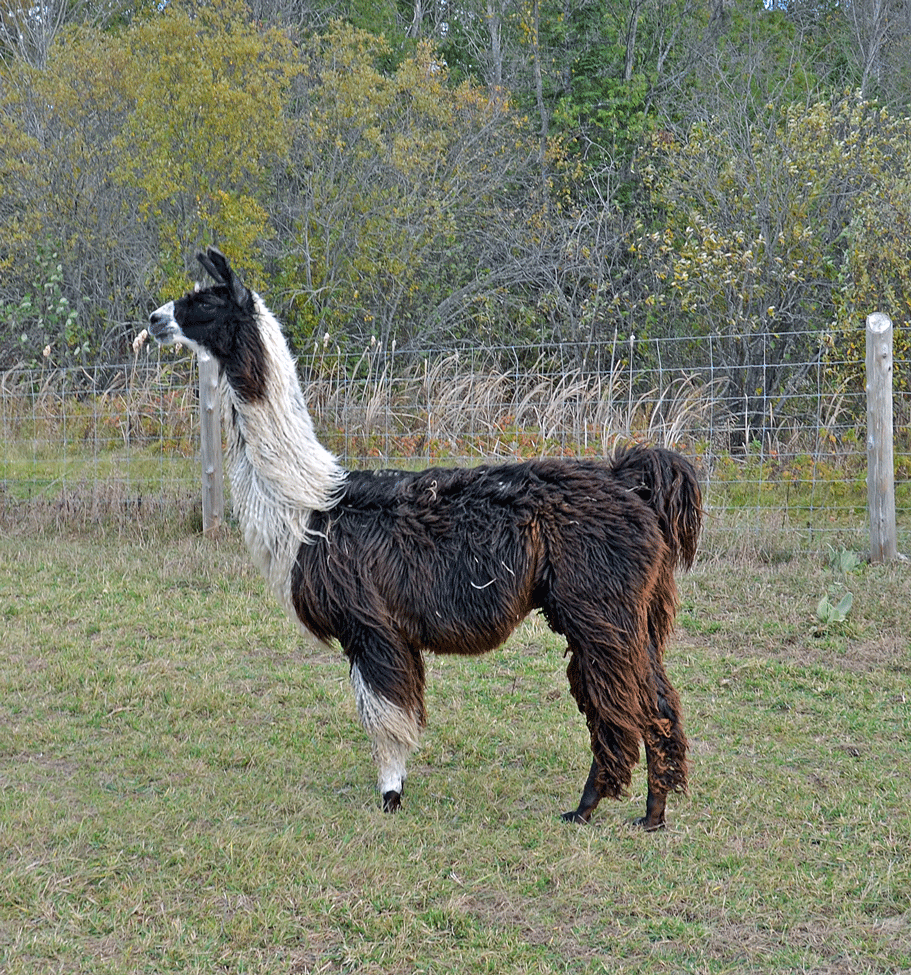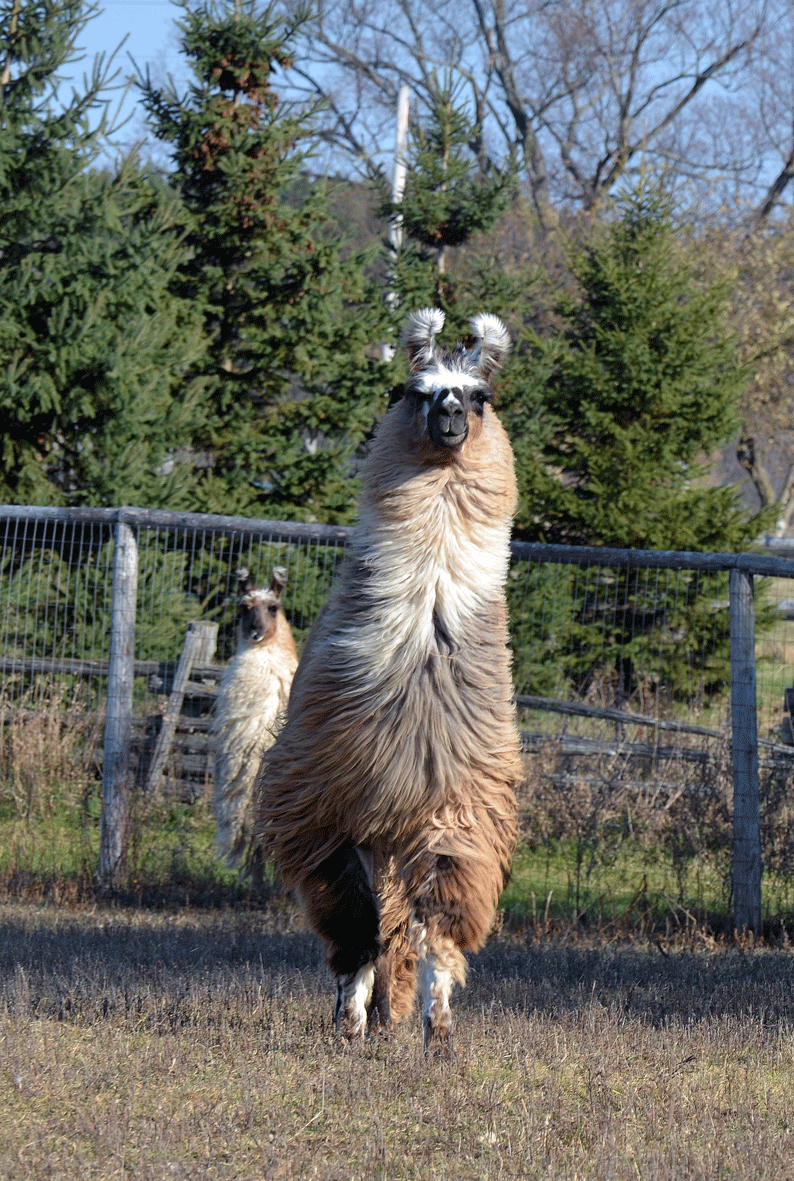 Always seems to be difficult to take photos of the young ones. They simply don't stand as you would like them. Just when you think you have the perfect shot showing them in their best light bingo.....a little buck or a run to resume play with their buddies. We will continue to take photos and share them with you. Along the way we are sure to get some good ones.
Misty Morn's Metallic
Crossfire - Sold
M.R.S. Heavy Metal x Ekati's Elita
Born: May 25, 2017
Call Name: Fire
We were eagerly waiting for an offspring from this pairing. So at 11:30 May 25, meet Metallic Crossfire. (Double Suri)
This little fella is mahogany in colour with very tight little suri locks.
Heavy Metal produces wonderful offspring with absolutely mild sweet temperaments. We would expect nothing less from this young man. In this picture he is less than one hour old. Still not standing perfectly but no sooner on his wobbly feet he was trying to nurse. Picture below at almost four months old. Taken September 17, 2017.
Misty Morn's Rebel
Rouser - Sold
Misty Morn's Flashfire x W.F. Spectacle
Born: June 3, 2017
Phenotype: Suri
Call Name: Rebel
This little suri fella is an hour old in this photo. Grey head and a medium fawn coloured body. Suri locks are very tight. He was born in at 10:00 p.m. (Double Suri)
His Mom is a suri appy and Dad is a reverse suri appy so we thought this pairing might just present us with an appy offspring. Guess not.
Pictures below show him at three months old.
Misty Morn's Just
North Of Amazing
Northwest Titan x Misty Morn's Wind In The Willow
Born: June 8, 2017 - 12:00 p.m.
Phenotype: Suri
Call Name: North
This is a pairing that I was working toward for a number of years. A Metal daughter ( re: Dam - Maybelle's Wind Dancer, RIP) and Titan (SSRMT Leonardo Son). Spectacular Grey/Taupe suri boy with red and white markings. White boots (front) and white spats (back).
He is earmarked to be Northwest Titan's replacement should anything every happen to one of our principal herdsires. He is a special boy.
Misty Morn's Lyrical
Eloquence
M.R.S. Vyking x Cinder Dust
Born: June 15, 2017
Phenotype: Silky
Call Name: Elle
This young lady was born at 3:00 p.m. Photo taken the same day around 6:00 p.m. She is exhibiting lots of energy with a sweet nature. Rather interesting combination. A Chilean Experanza son Vyking (Esperanza now in Germany) and a daughter out of my soul mate Maybelle's Wind Dancer (RIP) - Cinder Dust.
Given the ILR documents Vyking is the only breeding male by Esperanza in Canada. His paternal brother in the U.S. seems to produce a majority of boys and we felt that Vyking so far has done the same. So happy to have this little lady on board with these genetics for our future breeding programme.
We love the white eye lashes and the black eyeliner. Gives her such an interesting facial appearance. Ellie is from double suri parents with a 75% chance of being a suri girl. Well she presented us with the 25% alternative. She is a silky. Such a pretty young lady.
Misty Morn's
Touch of Finesse
Northwest Titan x Silver's Finale
Born: June 28, 2017
Call Name: Finessa
Finessa was due June 25, 2017 and was born June 28 at 7:00 a.m. The photo alongside - she is still wet only 20 minutes after birth. She is a smokey dark brown colour with a white T marking on her face. She is quite a large sized girl.
With Northwest Titan as her Sire we look forward to a very well conformed, tall girl.
Bottom photos taken September 17, 2017 along with the other new postings our our crias.
Four of five of this years crias along with two of the Moms.
In order:
Misty Morn's Metallic Crossfire (checking out one of our Aussies)
Misty Morn's Lyrical Eloquence
WF Spectacle
Misty Morn's Just North Of Amazing
Misty Morn's Rebel Rouser
Cinder Dust
/